MUSIC
Here's the major No Murder No Moustache releases. Check out all the usual platforms for some random singles and covers.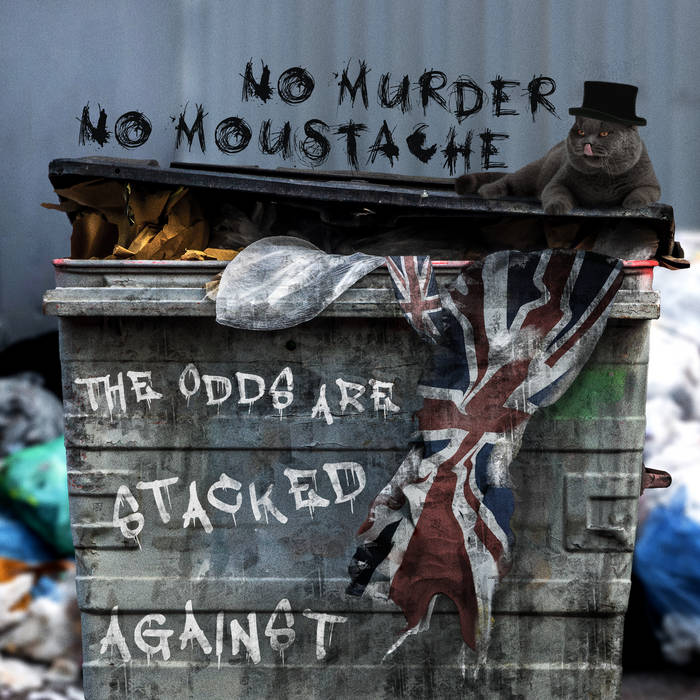 The Odds Are Stacked Against
Release date: Jul 30th 2021
The second EP, featuring 7 tracks written in 2020 + 2021. Usual anti-establishment themes apply :) - Get it now
Tracklist:
The Odds Are Stacked Against
Sing! Fight! Run! Survive!
Since The War Started
A Million Whispers
Let The Anger Into Your Heart
Sut Tyfodd Y Gath Mor Dew? - (How Did The Cat Grow So Fat?)
Feels Like Home
Buy a CD
Download
Stream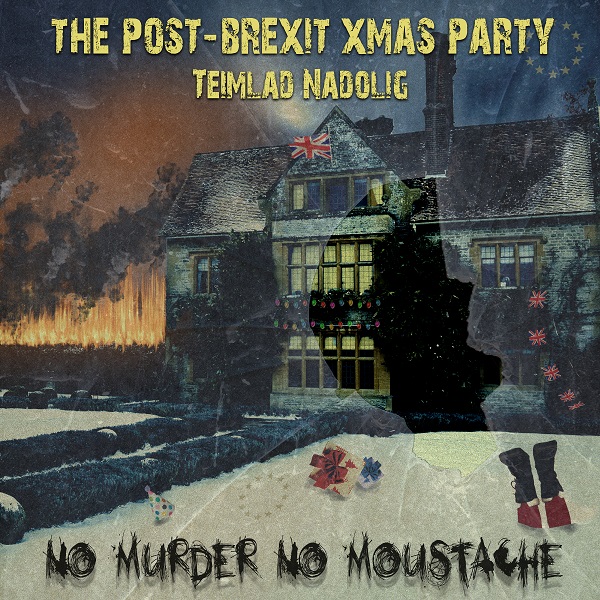 The Post-Brexit Xmas Party
Release date: Dec 1st 2020
The Post-Brexit Xmas Party is a festive bilingual 2-track mixing folk punk and classic christmas song styles, and oozes diy xmas no 1 potential from all sides (if it were not for the lack of sausage roll based rhymes). We've also done some fancy anti-brexit xmas cards to go along with it.
Tracklist:
The Post-Brexit Xmas Party
Teimlad Nadolig
Download
Stream
Buy Xmas Cards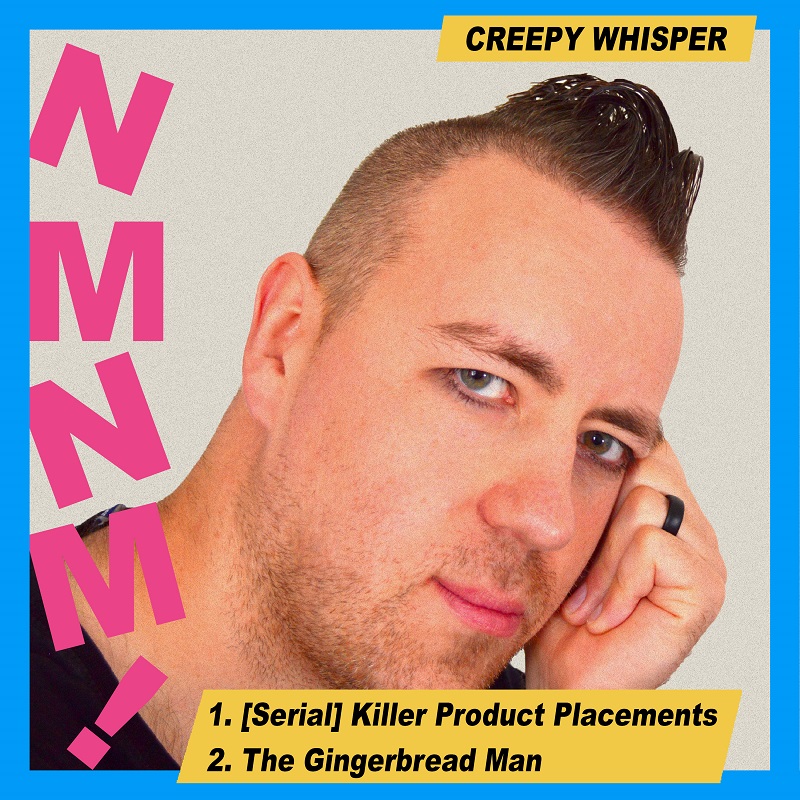 Creepy Whisper
Release date: Oct 31st 2020
Creepy Whisper is a spooky 2-track folk punk / murder folk fusion, inspired by the advertising industry, a dismembered gingerbread man, and a certain album cover from the 80's.
Tracklist:
[Serial] Killer Product Placements
The Gingerbread Man
Download
Stream
All releases are streamable from the usual platforms:
MERCH
Get No Murder No Moustache shirts in a range of colours and designs along with other merch from the Smash Mouse Records online store.
VIDEOS
The Odds Are Stacked Against
Hold My Beer
[Serial] Killer Product Placements
The Post-Brexit XMAS Party
Showertime In The Slammer
Blood Brothers
ABOUT
Sometimes you just want to stand on a stage and play songs about how fucked up everything is.
No Murder No Moustache fuses anti-establishment punk rock with celtic acoustic sounds. You can expect bilingual songs about bad governments, anti-facism, coming together to fight injustice, mental health struggles, people who died too young, and retrospective terrible life decisions. This is mixed with songs about video games, being intimated by teenagers at the skate park, drinking beer, and trying not to be a poser.
No Murder No Moustache is Owen Crawford, who has attempted to balance being in bands with real life for the last 18 years. Owen has played in Metal, Punk, and Rock bands based around South Wales, depped for other bands, touring the UK and parts of Europe.
On record, No Murder No Moustache uses a plethora of instruments and guest backing vocalists.
At live shows No Murder No Moustache ranges from lone acoustic guitar and vocal, to multi-sample triggering building up a sonic experience that goes beyond an angry man with a guitar, whilst maintaining the raw authenticity and emotion that is apparent in each song.
Download EPK
CONTACT
Always looking for shows, reviews, airplay and especially collabs. Get in touch!
Email: nomurnomo[at]gmail.com
Social Channels: